The Complete Step-by-Step Guide to Creating a Successful
YouTube
Channel
Learn how to create, grow and monetize your channel without knowing anything about video or wasting time.
Everyone has a story to share…
Identify your audience. Create a connection. Make an impact.
Only you can share your message. Others can say the same thing, but your audience wants to hear from you! It's your unique experiences, perspective and the way you say things that will make a huge impact on the lives of your subscribers.
That's the power of YouTube: to create an intimate connection with your subscribers, gain authority and trust and make an impact in the world. Lofty I know… and also true.
You'll learn everything I did to create a successful YouTube channel
(without the guessing)
I hammered through that course. You guys created an amazing product and we are so excited to get started. I come from this crazy online marketing world and it seems every online course I take is total garbage but you knocked it out of the park.
Learn how we went from 0 to
100,000 subscribers

in less than two years
(Without "going viral" using "hacks" or knowing anything about video production)
Are you ready for a change? To start something new and exciting that's worth documenting?
Do you have the thought in the back of your mind that other people would enjoy following your journey and it might turn into something bigger?
These were the exact thoughts we had less than two years ago. It's frightening to think that we almost didn't start because we didn't know anything about video, editing or YouTube.
It actually felt a little silly to start a YouTube channel. We had thoughts of doubt such as "Are we really that interesting?", "Why would people want to watch us?" or "How am I going to learn everything?"
We discovered that we didn't need to know how to do all the steps…just the first one.
We decided to overcome that awkward feeling of talking to a camera and recorded our first trip. Next we learned how to edit. Then learned how to upload a video. Instead of focusing on all things we didn't know, we just focused on the next step.
When we started to look for information on YouTube, there was so much conflicting information. The creators who offered courses had millions of subscribers generated from prank videos targeting mostly teens.
These creators would teach things like "how to make a video go viral" (I've since learned is a sure fire way to attract all the wrong people). Other courses were offered by award-winning film-makers or recognized directors teaching how to create cinematic footage. This might be helpful for those in Hollywood, but can actually work against a YouTube creator when trying to establish a personal connection with their subscribers.
YouTube is not about making Grammy-nominated movies or tricking your audience to subscribe. It's about being you and telling a story in such a way that makes a connection with your audience.
It turns out there is a formula for telling stories. Once you understand the formula, you'll be able to craft your story in such a way to keep your audience engaged and coming back for more.
Because I have a marketing background, I know that successful channels didn't grow from ONLY creating quality content. I've seen too many amazing videos with little to no views.
When growing your channel, understanding how YouTube works to grow your channel is equally as important as learning how to tell your story. The truth is, it's not as complicated as it seems once you separate all the myths from facts and conflicting information.
All of your subscribers are already watching YouTube. You'll learn exactly how to use YouTube analytics to grow your channel by getting your videos in front of your target audience without using social media or wasting time with collaborations.
Our subscribers value transparency and our courses are no different. You should know that this isn't going to be easy, but remember: people don't quit because it's hard. They quit because it wasn't as easy as they thought. Yes, creating a YouTube channel is hard work, but that's why it's rewarding. This is what scares away most people. Don't let that be you! Join a community of committed creators learning from.
Imagine receiving emails from people because you've changed their lives. Imagine having footage to look back on for the rest of your life or getting your first direct deposit from Google. All of this is possible!
Our life changed when we finally realized there was no perfect time to start. That we were never going to be less busy. That each year would be just like the last… until we took the first step. Don't wait. Get started now!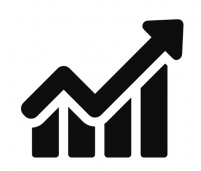 In only ten months, our videos were paying for 100% of our travel.
What You'll Learn in this Course:
1
CHANNEL THEME
How to Stand Out on YouTube
What is the Importance of a Theme?
How to Create Channel Art
How to Identify Your Ideal Audience
2
CHANNEL SETUP
Creating Your Channel
How to Create a New Channel
How to Lock Down your Settings
How to Create Channel Tags
3
VIDEOGRAPHY
How to Select the Right Gear
How to get Started Fast and Cheap
Selecting the Right DSLR and Mirrorless Cameras
How to pick an Action Cam
Camera Audio and Microphones
How to Stabilize Your Footage
4
MANAGING VIDEO FILES
How to Manage Your Video Files
How to Choose the Right SD Chip and External Hard Drive
How to Organize Your Footage to Avoid Chaos
5
EDITING
How to Edit Like a Pro, When You're Not
How to Tell a Story Within Your Video
How to Select the Right Editing Software For You
Editing Tutorials
6
ROYALTY FREE MUSIC
How to Find Killer Music You Can Actually Use
How to Find Royalty Free Music
How to Use Music Effectively
How to Avoid or Handle a Music Claim
7
SEO & ANALYTICS
How to Get More Views & Subscribers
Five Strategies to get More Views
How does "Clickbait" Work?
How to Understand YouTube Analytics
8
UPLOADING VIDEOS
How to Upload Videos Correctly
How to upload your video to YouTube
How to Add a Custom Thumbnail
How to use End Screens & Cards
9
LAUNCHING YOUR CHANNEL
How to Get Started on Right Foot
How to create a successful launch & grow your channel
How to Post Videos on Social Media
How to Handle Comments and Scams
f
PRIVATE MASTER MIND
Access to Private Facebook Group
Get feedback from other creators
Get quick answers when you get stuck
Get ideas on how to grow your channel
BONUS LESSONS
How to Get Started on Right Foot
How to Find Your Camera Voice
How to Drone like a Pro
How to Grow Your Email List Through Your Channel
When You'll Know it's the Right Time to Start Patreon
How to Select the Right Drone for You​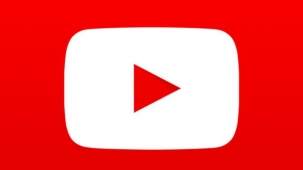 What's This YouTube Thing All About?
Through YouTube you're able to reach a massive audience, create an intimate connection with your subscribers, gain authority and trust in your niche, and make an impact in the world.
Take the Guessing Out
When our channel was growing, we had endless questions. We were unsure what a good audience retention rate was. We didn't know how much money our channel would make when we reached the next level. Asking other creators was awkward because they seemed to hold their analytics close to their chests.
You won't have to do any guessing. Members of the course will get a complete view of the KYD Analytics dashboard and videos to help your understand YouTube analytics and grow your channel.
My name is Marc Leach and I created a successful YouTube channel with my wife Tricia that reaches more than 800,000 viewers per month and provides a six-figure income from all traffic sources.
This was accomplished in less than two years with zero video experience and no background in editing or cameras.
Candidly, we never thought this was possible, but decided to take the first step anyway since we didn't have anything to lose. We knew the learning process was going to be rough, but it worked out well for us and now we want to show you that it's possible for you too!
Life Time Access & 30 Day Guarantee
LIFETIME MEMBERSHIP
New sections, lessons and videos will be added every month and you'll have unlimited access to all of the content forever.
If you're thinking of starting a channel, but not ready to start, get the course now for a lifetime before the price increases.
It will never be as low as $297 again.
If it's not what you expected or you're unsatisfied in anyway, you'll receive a full refund within 30 days with (with no questions asked).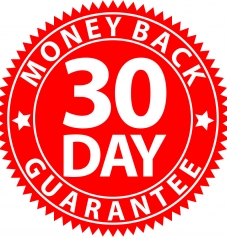 What's Included in Your Course?
10 Sections
37 Lessons
Step-by-Step Video Tutorials
5 Bonus Lessons!
Private Mastermind Group
Lifetime Membership
Monthly Q&A Video
For a limited time, get started for only
$197.00
Use promo code (
100NOW
) at Check Out
LEARN THE SECRETS OF YOUTUBE AND GROW YOUR CHANNEL!
What Members are Saying About the Course
This course was exactly what we needed!  We had been practicing making videos for about 8 months and were two months shy of launching our channel when Marc launched this course.  We love KYD, and clearly, Marc knows how to create a very successful channel.  Now, he wants to share his secrets?  Count us in!!!  While we had already done a lot of groundwork to launch our channel, we didn't know what we didn't know.  
Having the whole process laid out step by step filled in a lot of gaps that we didn't even know existed.  Not just the nuts and bolts of how to create the channel with the proper settings, but also advice on channel branding, camera selection, editing, SEO, analytics…  All of the tools we needed to not just launch our channel, but tell our story and create a connection with our audience.  Completing the course, we were able to confidently launch our channel knowing we had taken all of the proper steps to get started on the right foot!  
Additionally, the accompanying private Facebook group has been an absolutely amazing resource that we use daily.  It's full of other youtube creators with genres all over the spectrum, sharing ideas, getting feedback, and asking questions. Being able to connect with so many people on a similar quest, including Marc, is extremely valuable.  It is truly a very amazing group of people, and we're thankful and proud to be a part of all of it!
I needed a little push and I got much more. My Life is a Highway would not exist without KYD and this course. I'm 100% serious.
When I saw that you were offering the YT course, I signed up immediately!  All of your information was exactly the motivation I needed to make this a reality. I devoured the course and found it instrumental in encouraging me to move forward 
Here are just a few ideas I incorporated into my videos: I use my camera voice to speak directly to the viewer because of your suggestion. Asking for specific feedback in the comments as a way to engage was from you as well. Also, your idea to break up lengthy monologues with different locations or camera placement was an awesome tip. These subtle tips in the course could easily be overlooked, but make a big difference. 
I do have a background in engaging audiences, but it was a tonal shift and focus to engage a single person. I would have struggled with that had it not been for your course.
All of that to say, yes, this new channel is a testament to your course and KYD as a whole.
I'm super excited to move forward and, honestly, I can't thank you enough for inspiring me to do so.
I hope to cross paths with you someday out on the road.
When I signed up for Marc's How to Start a YouTube Channel Course, I honestly didn't think I'd learn that much. A digital native, I already had a channel with a few hundred subscribers, I was doing custom thumbnails, end screens, keyword research and a lot of the other usual tricks I'd learned from watching other YouTubers—I pretty much thought I knew what I was doing.
So why did I buy the course? Primarily for access to Marc's private Facebook group, but also because I love KYD and thought maybe I'd pick up another trick or two along the way.
The course turned out to be phenomenal, packed with nuggets I didn't know. The videography/equipment setup and memory/file management portions were worth the price alone for all their time-saving suggestions on what to get and what to forget. Every section offered something new, from theming your channel to which analytics really matter to finding music and dealing with copyright issues.
And the Facebook group is exactly what I'd hoped for, a kind and collaborative group of enthusiastic YouTubers happy to help with any issue. With their support, I grew my channel to over 1000 subscribers in nine months and was able to monetize about a month later. And while that may sound good, some of my classmates have done even better.
So the bottom line is… Five stars, two thumbs up, definitely recommend.
At this point, you might be thinking…
Who would want to watch my videos?
If you're thinking this, you're not alone. Have you ever heard something multiple times, but one time clicks? That's because of how the message was delivered. We all impact each other differently and you have a message that only you can deliver!
If everyone waited until they were experts, we'd have no experts in the world. It's natural to hesitate when starting something new, but only good things come from taking the leap… and you'll have a supportive community to help you.
I'm already so busy, how would I find the time to create a channel?
Understanding the difference between time and energy is key. Have you ever been working on a project and feel like you're making little to no progress, but then quickly have a breakthrough when looking at it with fresh eyes?
That's the power of being excited about what you're working on and having a plan to get it done. Creating a successful channel is simply a matter of following a system and surrounding yourself with people to keep your energy high.
What if this course isn't right for me?
You have a 30-day money back guarantee with no questions asked. If this course isn't for you, just let us know and we'll process a full refund.
Need help? Email: [email protected]
Copyright 2020 © Keep Your Daydream – How to Start a YouTube Channel